The Dragon Run Watershed
As one of the Chesapeake Bay watershed's most pristine waterways, the spring-fed Dragon Run flows forty miles along and through non-tidal and tidal cypress swamp situated in portions of Essex, King and Queen, Middlesex, and Gloucester Counties. The Dragon Run plays a central role in the Middle Peninsula's culture and identity.
Natural resources - forestry and farming - have been the bedrock of the watershed's economy. These land uses, together with extensive swamps and unique natural resources, are the main reasons that the Dragon Run remains wild and secluded. The Dragon Run's unique character evokes strong feelings to protect the pristine watershed in both long-time residents and first-time visitors alike.
The Dragon Run Watershed Special Area Management Plan (SAMP), a partnership between the Virginia Coastal Zone Management Program and the Dragon Run Steering Committee of the Middle Peninsula Planning District Commission, is designed to address both the differing viewpoints and the common ground that exist concerning the future of the watershed.
Final Report on the Dragon Run Watershed Special Area Management Plan can be accessed here.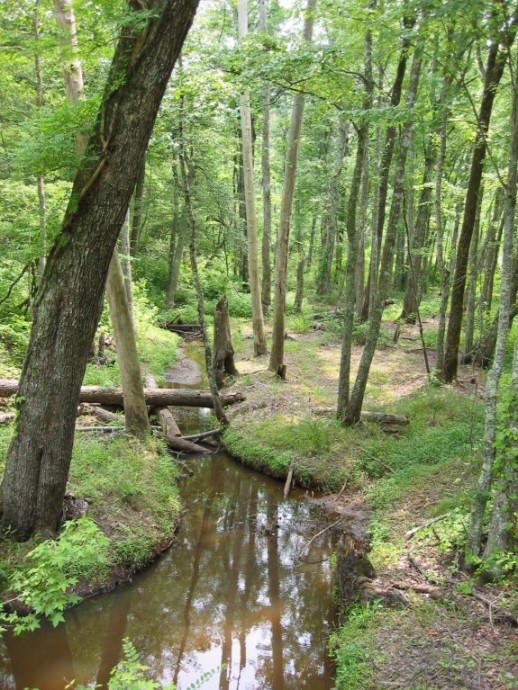 "It's like going back 500 years in time. It's quiet. It's peaceful.
And all that's back there is Nature and God."
-Frank Herrin, Landowner