The purpose of the Dragon Run Steering Committee, a sub-committee of teh Middle Peninsula Planning District Commission, is to promote the orderly and efficient planning and management of the environmental, social, and economic resources within the Dragon Run Watershed.
The Steering Committee is comprised of two landowners, one Planning Commission member and one Board of Supervisors member from each of the four watershed counties.
The next Dragon Run Steering Committee meeting is scheduled for Wednesday, December 1st at 7pm in the Regional Boardroom at the Middle Peninsula Planning District office in Saluda. Please contact Sara Stamp for more information at (804) 758-2311.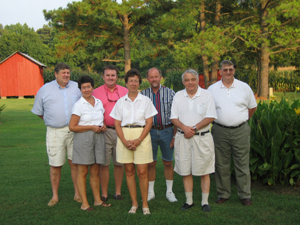 WATERSHED MANAGEMENT PLAN
Adopted by Essex, Gloucester and King and Queen Counties