Middle Peninsula
Virtual Heritage Tour
Tyndall's Point Town (Gloucester Point)

Although the area is currently known as Gloucester Point, Tyndall's Point Town was laid out on the site prior to 1682. A plat from the early 1700s indicates that while the lots were sold, few were built upon. This may have been the result of the proximity of Yorktown, a more successful port town, just across the York River from Tyndall's Point Town.
The chosen site was adjacent to an area first fortified in 1667 and officially named Fort James in 1671. Extensive fortifications were constructed here by the British in 1781 as part of the siege of Yorktown. General Cornwallis attempted to escape Yorktown to here but was prevented from doing so. An hour after Cornwallis' surrender at Yorktown British troops, commanded by Colonel Tarleton surrendered to French and American forces.
In 1861 the Confederate Army further fortified Gloucester Point. The abandonment of fortifications at Gloucester Point and Yorktown in 1862 allowed troops under the command of Union General McClellan to be transported up the York and Pamunkey Rivers as part of his Peninsula Campaign against Richmond. The fortifications are still present and are bisected by Route 17 and the Coleman Bridge. The Virginia Institute of Marine Science (VIMS) campus occupies most of the town site. Today extensive fortifications and some building locations survive as archeological sites in the area.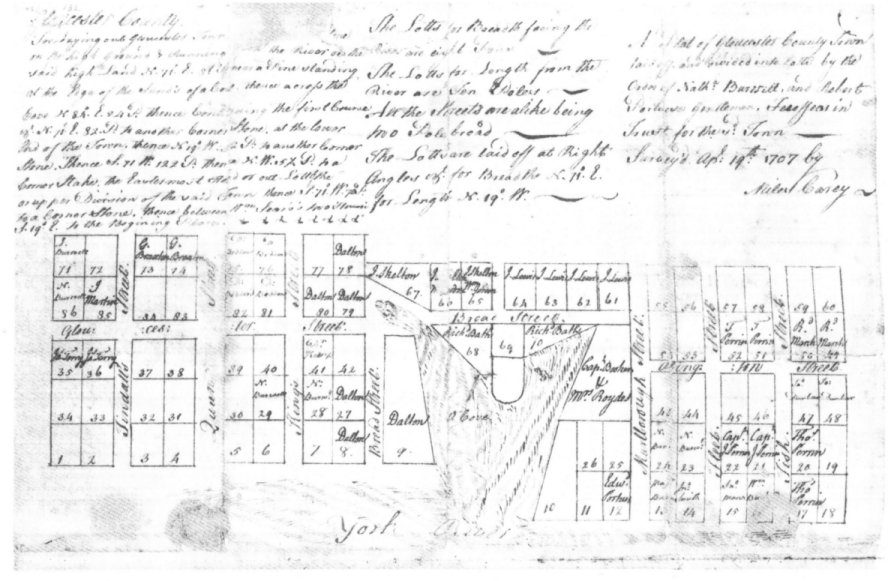 Plan of Gloucester Point, 1707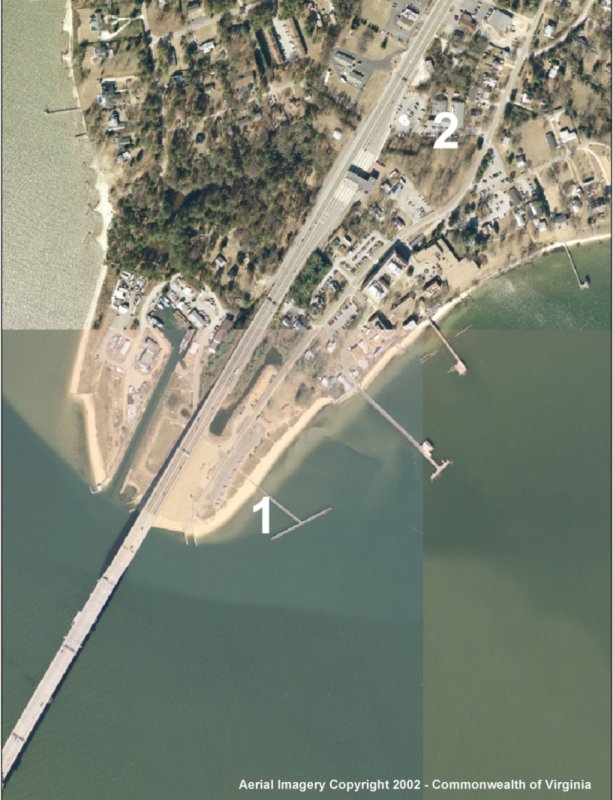 Gloucester Point Today. Click on any symbol to view clip.