Watershed Education in the Dragon Run
To support the planning efforts of the Dragon Run Steering Committee, the SAMP sponsors experiential watershed activities designed to create a connection to the Dragon Run watershed.
See more information about Dragon Run Day.
Field workshops are offered to local governments, civic and conservation groups, teachers, and citizens. The goal of the workshops is for each participant to gain an understanding of watersheds so that he/she can make informed decisions regarding the Dragon Run and its future.
Activities include:
Mapping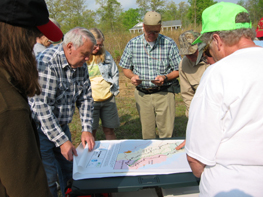 Collecting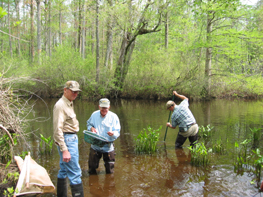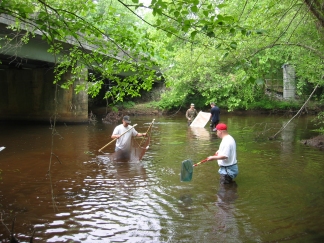 Investigating habitat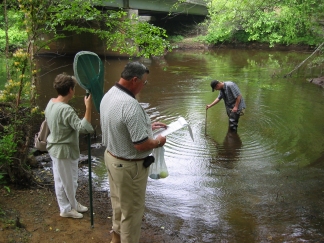 Relating land use and ecology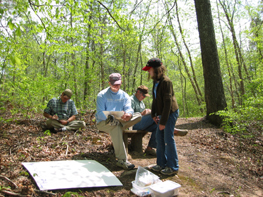 The SAMP approach is that PARTICIPATION is the key to LEARNING! 
And learning is FUN!