Middle Peninsula
Virtual Heritage Tour
New Plymouth (Tappahannock)
At what was then Rappahannock County the town of New Plymouth was formed at Hobses Hole on the Rappahannock River. New Plymouth was designated as the county seat of Rappahannock County and became the county seat of Essex County when Rappahannock County was split into Essex and Richmond counties in 1692. The name was changed to Tappahannock in 1706.
Tappahannock was one of the more successful initial towns. In later versions of the New Town Acts the area was redesignated as an official port of entry as a result of its success as well as its location midway between the mouth of the Rappahannock and the upper limits of navigation.
Today the Town of Tappahannock is the county seat of Essex County. Existing at the crossroads of Routes 17 and 360 it is a major commercial center within the Middle Peninsula. With the opening of the original Downing Bridge in 1927, the Rappahannock River was spanned and the Northern Neck was finally linked to the remainder of Virginia. According to the 2000 Census over 2,000 people reside in Tappahannock today.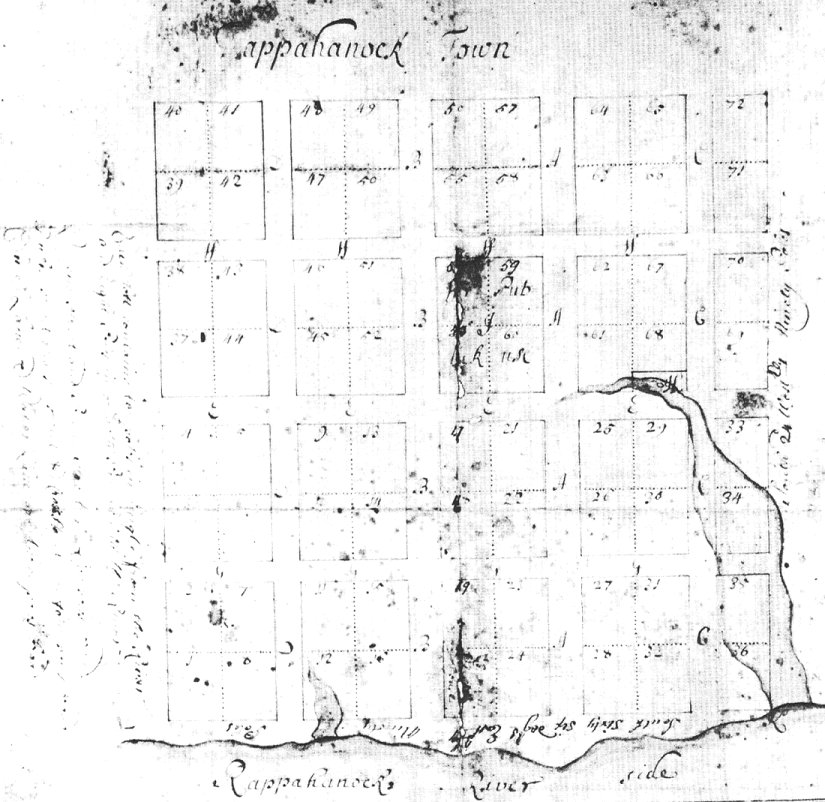 Plan of Tappahannock, 1706
1. Click to view clip showing Courthouse area including Old Debtor's Prison, Old Courthouse, Old Clerk's Office, Confederate Soldiers Monument, Guy Ritchie Birthplace (4.7MB).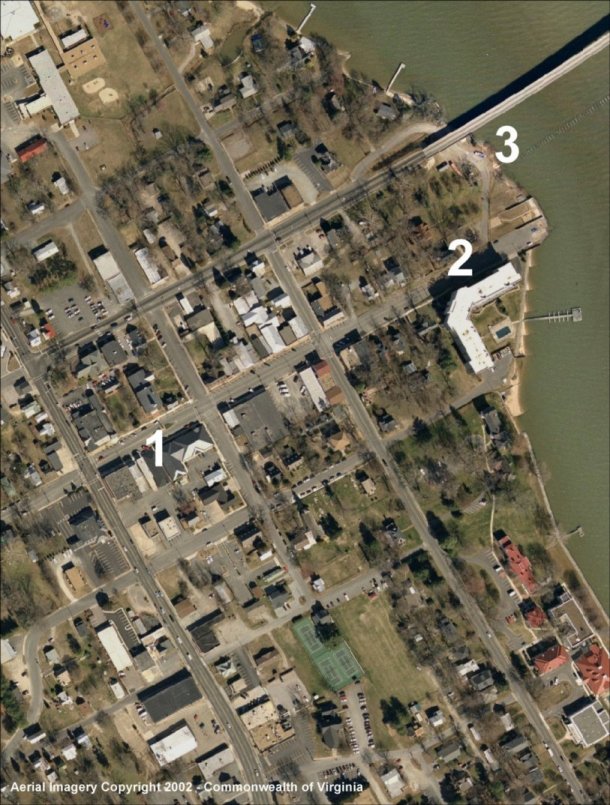 Area of Plan in Tappahannock Today. Click on any symbol to view clip.